COVID-19
COVID-19 Secure. Returning to business after lockdown relaxes - managing risk and meeting legal obligations
Existing legislation, including The Health and Safety at Work etc Act 1974, place responsibilities on employers and employees to manage risks to employees and any others who may be affected by the work activities. The Management of Health and Safety at Work Regulations 1999, regulation 3, require employers to conduct an assessment of all the risks at the workplace and in the work activities. Employers should then implement safety measures to control the risks identified by the assessment. The UK government has issued new guidance launched to help get Brits safely back to work and has called these COVID-19 Secure guidelines. Number 2 of the 5 key points of these is "Carry out a COVID-19 risk assessment, in consultation with workers or trade unions".
How can we help? We offer specific risk assessments for your workplace and work activities, whatever your industry. These include recommendations of control measures for managing the identified risks, which are based on the government's COVID-19 Secure guidelines, to ensure the health and safety of your employees and anyone affected by your work activities. The assessments will ensure compliance with legislation as well as help to lessen your employees' concerns with returning to their workplace. Contact us for more details and to arrange an assessment by one of our experts.
See our
COVID-19 Secure
commitment and how we have followed the UK government's guidance
here
.
Working at home?
Does your current 'workstation' look anything like these? Is it causing you pain and discomfort?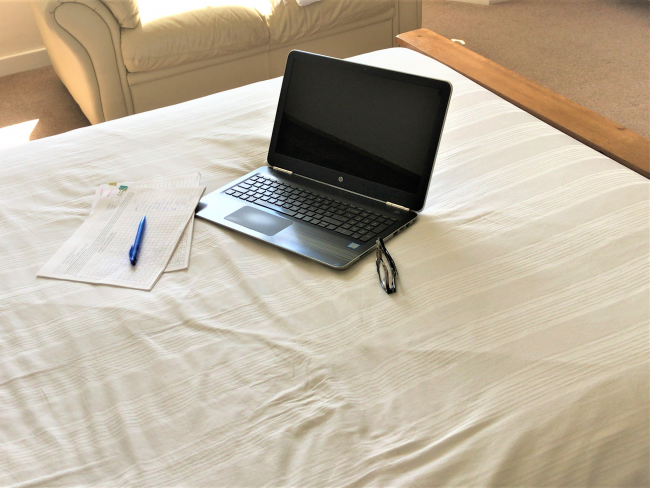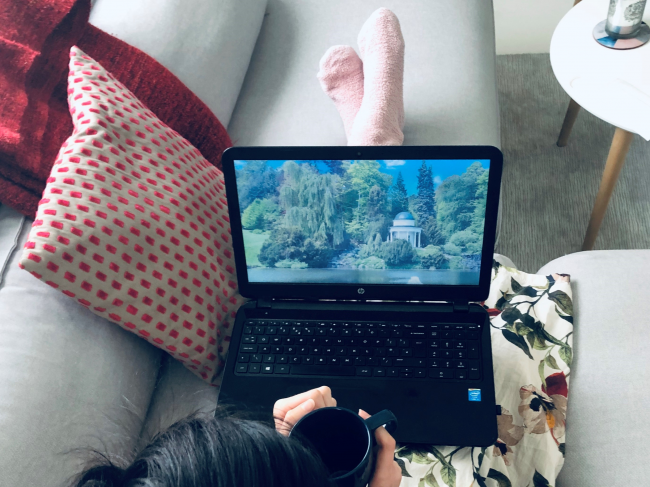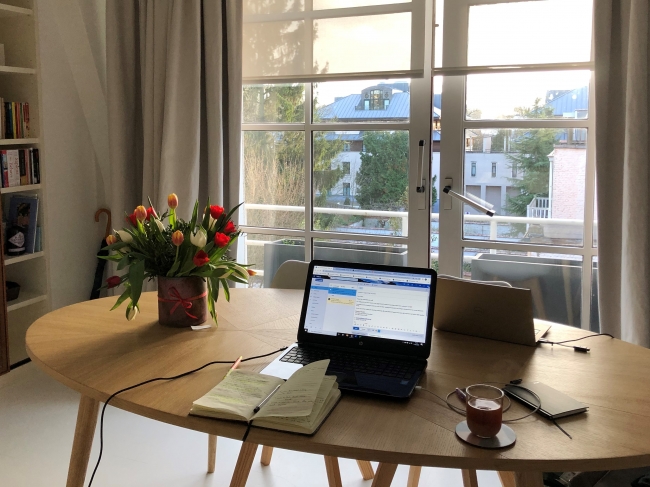 With our remote assessment we can advise you on some simple changes to improve your comfort and help to prevent the development of injuries.
With the social distancing restrictions, many of us are working at home instead of our offices. Even so, Health and Safety law, including The Health and Safety (Display Screen Equipment) Regulations 1992 (as amended in 2002), do apply for employees working at home. Also, injuries can develop even within the short time periods involved.
How can we help? We offer remote DSE assessments conducted via video calling so that COVID-19 safety can be maintained. We also offer specific remote DSE assessments for pregnant workers and for those with particular needs, such as injury and health conditions. Remote assessments can be carried out for home workers as well as for those working in offices and their normal workplace. Contact us for more details and to arrange an assessment by one of our experts.
Do you need training for your employees during COVID-19?
We can deliver all of our courses to your employees remotely via video calling to protect their safety. We will also be resuming our first aid courses, which must, according to the HSE requirements, be mainly delivered face to face, as soon as the prevalence of COVID-19 in the community allows. We will announce this as soon as possible.