COVID-19 Secure. Returning to business after lockdown relaxes - managing risk and meeting legal obligations
With the UK government gradually relaxing the lockdown measures, it is now more important than ever for businesses to prepare their office premises for employees to return to work in a safe and controlled manner. Existing legislation, such as The Health and Safety at Work etc Act 1974 and The Management of Health and Safety at Work Regulations 1999, require proper assessments and implementation of procedures to ensure the safety of both employees and employers during the daily operations of a business.
However, in recent weeks, the UK government has issued the new 'COVID-19 secure' guidelines, to allow for employees to return to their place of work safely and prevent the spread of the disease. One particularly critical element of these guidelines is that employers "carry out a COVID-19 risk assessment, in consultation with workers or trade unions".
How can we help?
Working in line with these new guidelines, we offer risk assessments of businesses and their workplaces, tailored to the company's daily operations. These include recommendations of control measures for managing the identified risks, which are based on the government's COVID-19 Secure guidelines, to ensure the health and safety of employees and anyone affected by the company's work activities.
Available to all industries and types of business, our assessments will consider your compliance with the new guidelines, as well as provide reassurance to your employees with any concerns they may have with returning to work.
Call us today to arrange an assessment by one of our experts. +44(0)20 8440 6088
What is included?
The assessment will be specific to the risks of COVID-19 and will start with a short fact-finding meeting with you, which can be held remotely to reduce the risks to you and your colleagues. We will collect information on your company, such as your premises, your work activities, the number of employees and your plans for returning for work.
The assessment will follow the Government's 5 key guidelines, in addition to the existing regulations and will assess all of the necessary aspects, including:
The company and its business activities
Details of the building and facility, ownership and responsibility, and if a multi-occupant building
Normal usage profile of the assessed area
Employees who normally occupy the Company's offices – numbers, health and ability
Date the premises closed for the 'lockdown' and the planned return to work date
Involvement with employees, dealing with concerns and ensuring their contribution to the control measures
Employee training and safety procedures
Who should work in the office, and protecting the vulnerable
Working at home, postural safety and communication
Emergency first aid and fire arrangements, and changes needed because of COVID-19
Travel and commuting
Social distancing at work
Hygiene and preventing infection – office layout, meal times, washing and toilet facilities
Visitors and meeting safety
Cleaners, contractors and couriers – sending and receiving items
Safe handling of received goods
Cleaning the workplace
Returning to closed premises (water systems, air-handling units, etc.)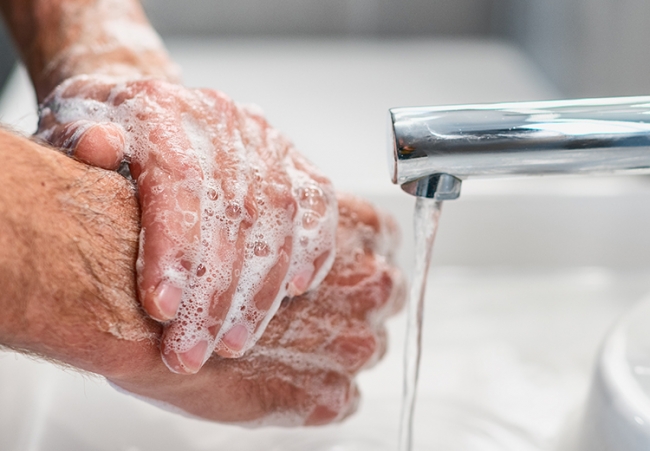 Assessments can take place at a time to fit in with your schedule and are tailored to address any specific needs or queries you may have.
To speak to a member of the team and arrange your assessment, call us today +44(0)20 8440 6088, or fill out the contact form.
Privacy Policy
We comply with the General Data Protection Regulations and the Data Protection Act (as amended). Our full Privacy Policy, with details of how we collect, store and protect your information, and of your rights under the regulations and act, can be provided to you on your request by e-mailing us to info@cosafeltd.com.
Following your contact with us, we will only store and use your data for responding to your query and we will not contact you for any marketing purposes. We will only store and process your data if you subsequently engage us to provide you with quotations or services, and this will only be to provide you with quotations or to service contracts you enter in with us for services.
If you wish to receive occasional contact from us, by email or by post, with information about services, campaigns, special offers or industry news, please send us your consent by email to info@cosafeltd.com.