Risk Assessment
With our extensive experience and our depth of knowledge we are able to offer you complete Risk Assessments and Reports for your workplace and for planned projects.
The assessments offer real value for money and are available for the general workplace, as well as for specific hazards such as;
Fire;
COSHH;
First Aid Requirements and;
General Hazard Risk Assessment.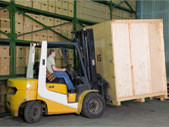 All Risk Assessments require reviews at appropriate intervals and we are happy to offer this service for our own Risk Assessments or for any that were carried out in-house or by other organisations.