Automated External Defibrillator (AED) Training
Our course will include the essential skills that an AED operator needs, giving learners the confidence in knowing what to do in a cardiac arrest emergency where an AED is available.
No previous first aid training is required to attend this course.
The content of the course includes:
The First Aider's Role
Responsibilities for Installations of AEDs
Managing Emergencies
Communication and Casualty Care
Heart Conditions and Chest Pains
Familiarisation of AEDs
AED Maintenance Requirements
Using an AED
The Chain of Survival
Treatment of an Unconscious Casualty
Resuscitation (CPR)
Actions Following the Use of an AED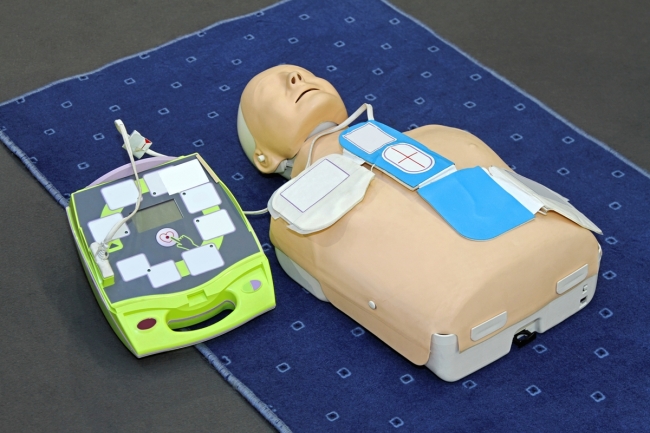 Duration:
The course duration is 3 hours.
Certification:
Candidates' learning will be assessed through continuous evaluation by the trainer and qualified assessor. The certificate will be valid for 1 year, after which time candidates will need to re-train so that they can maintain their competence.