Training
Our courses bring together our trainers' wealth of knowledge in the particular subject, to ensure the content that is required by the HSE and legislation is delivered. Learners can put this into practice in their work activities for safer and healthier working. We provide our courses at realistic prices and our enthusiastic trainers make them fun and engaging.
Do you need training for your employees during COVID-19?
We can deliver all of our courses to your employees remotely via video calling to protect their safety. We will also be resuming our first aid courses, which must, according to the HSE requirements, be mainly delivered face to face, as soon as the prevalence of COVID-19 in the community allows. We will announce this as soon as possible.
We can provide bespoke training in any of the aspects of Health and Safety such as;
General Health and Safety Awareness;
Health and Safety for Responsible Persons;
Manual Handling;
Asbestos Awareness;
Confined Spaces;
Safe Driving at Work, including Intelligent and Economical driving;
Risk Assessments;
Fire Marshal;
Fire Awareness;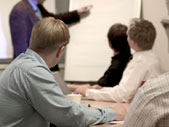 We can also arrange training in more specific subjects such as Legionella Awareness and Legionella Risk Management for Responsible Persons to ILM level through Legionella Risk Management experts HYDROP E.C.S.
Courses can either be run at your site or, if you prefer, we can arrange suitable external venues to suit your requirements.
Upon completion of the training, each candidate will undertake a short written test to confirm that the necessary level of knowledge and understanding of the subject has been attained.
A COSAFE LIMITED certificate of attendance will be awarded to every candidate who completes the sessions.
The courses can be tailored and targeted to provide candidates with the appropriate level of skill and knowledge. This includes 'Operator' level of skill, which will enable candidates to undertake the relevant work activity in accordance with your Safe Systems of Work.